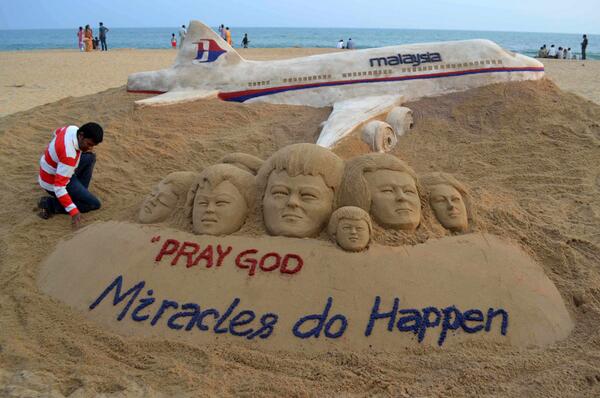 Its been over 48 hours since flight Malaysian Airlines flight MH370 disappeared shortly after taking off from Kuala Lumpur en-route to Beijing. 239 people, including crew members went off the radar and no sign of the plane has been seen since.
The plane did not signal for distress, no emergency report came out, and the plane simply vanished off of the radar. Usually a plane would signal there was an issue or someone on board would have been on the internet and said something. Further adding mystery to the plane are the two people that were on board with stolen passports. There are even some reports that the tickets bought for these two people were paid by someone from Iran. At this point, there are so many odd reports, it is very hard to figure out and determine which is real or not. But its clear, a 777 just disappearing is very strange, sad, and down right scary.
Did the plane try to turn back? It is not clear, why didn't they radio it? Did the plane explode in mid-air? It could have happened, but where is all the wreckage at? It took search teams 3 days to find the wreckage back in 2009 when an Air France plane crashed after taking off from Brazil. Why aren't the black boxes pinging if it went down? It was my understanding when a plane impacts anything, those little boxes go off right away. But if the plane did blow up in the air, the boxes wouldn't have made it (if it scattered like some have suggested).
No one knows what happened to the flight and I continue to watch the media wires for any kind of update. Hopefully they will find something, something to help give the families of the missing some kind of closure.