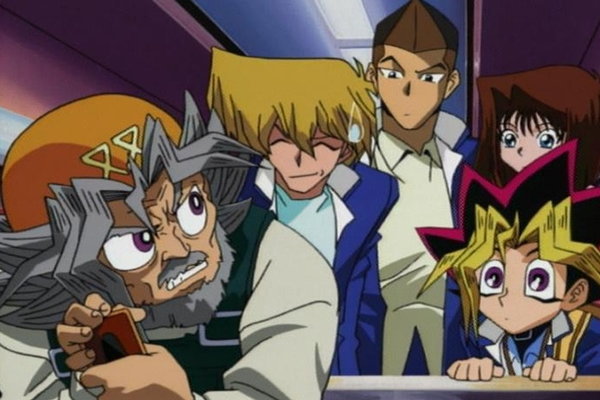 Number five on the list holds a special place in my heart. It was such a hit show with my generation that several of my friends became obsessed with the card game that followed the series. 
#5 Yugioh!
Here we go, the King of Games! Yugioh ran from 2000 to 2004 and followed the story of Yugi, a small teenager that put together an ancient Egyptian artifact that released the spirit of an ancient Pharaoh. This Pharaoh, who looks like like Yugi, had the ability to control the monsters that came out of the cards. The series continues to follow Yugi as he battles in various card games and tournaments as evil powers begin to take over the world. The card games become a battle between good and evil as forces use their powers and the card games to battle it out.
It all sounds pretty goofy, but as a teenage kid, this show was everything! I remember spending every dollar I could, buying the cards, assembling my deck and battling friends, using the cards we had seen in the show. The battles would always be fun as everyone had their own strategies and had to rely on luck (or the heart of the cards as the show did) to beat others. I personally relied on the old Dark Magician to get things done.
It was a fun series and has even been remade into an Abridged series, adding a ton of humor to some of the story line that the show followed. It was a fun series that inspired an entire card game along with it which is still sold today in stores. I miss this show and kind of wish I had my old cards back now that I think about it.