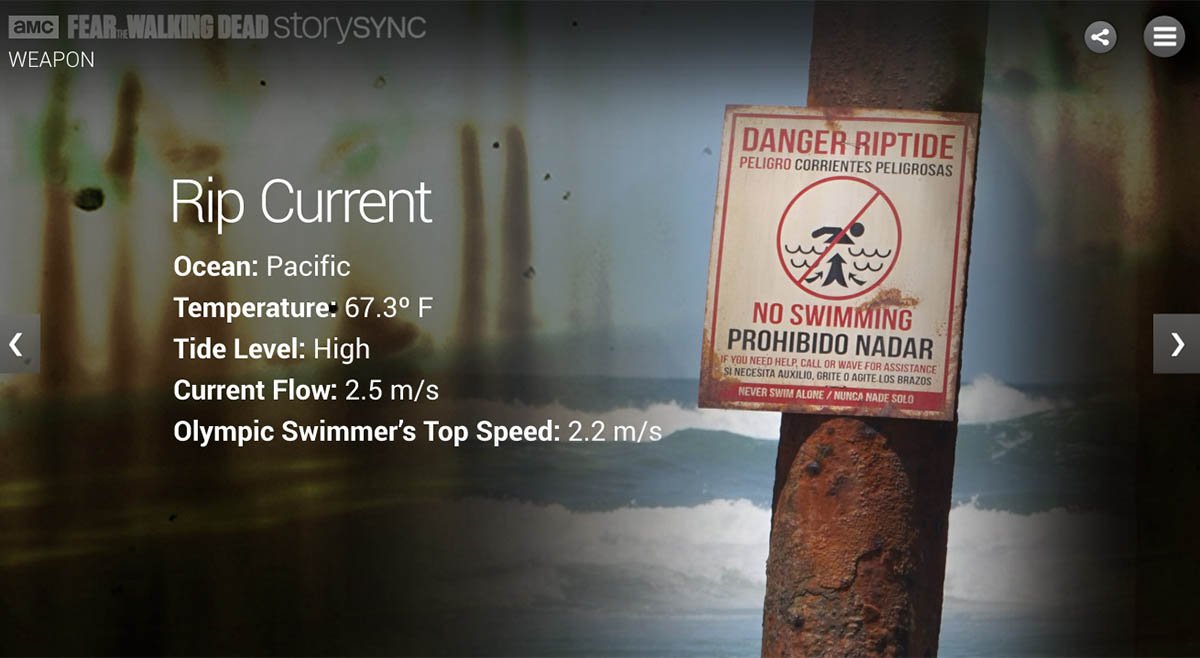 This episode of Fear the Walking Dead, titled "Pablo and Jessica" is a very important one as the two stories of two different groups develops. This series has gotten better and it continued tonight. 
So let's break this down into two stories, first with Alicia and crew in the hotel and then with Nick and Colonia. Let's go with Alicia et al. to begin this full recap.
Alicia and team are taking control after Madison gives her big speech to everyone left in the hotel (we do get to see how she and Strand made it to that suite in the hotel). Most of the hotel agree but that one mother is not on-board because she is still grieving for her husband and daughter. They work to draw out the walkers onto the pier to clear out the hotel, working with the hotel guests. They all seem to be on the same page, but we know the mother is not going to be for this. At the end of the episode, Strand leaves the group dinner to talk to Oscar who still has his zombie bride restrained. He tells Oscar that he has had to kill his love as well, forming a connection with the two. Strand heads into the hotel room, crying, as he goes in to take down the walker bride. It will be interesting to see what the mom does now.
As for Ofelia, well, she has taken the truck and is no where to be seen. I would imagine she is headed back to the Abigail house to find her father, who could still alive (we never saw a body).
In the other side of the story, we get Nick as he continues to earn his keep at the Colonia. He shows Alejandro how to stretch out drugs by mixing them with powdered milk. Alejandro is impressed and it seems he is earning a place with the Colonia as he gets his own house to live in instead of living in the hospital. We then get information on Luciana that her brother has been found dead, she saddens her, but Nick consoles her after the loss. The two then connect the next evening as Nick struggles to learn Spanish (which is a pretty funny scene). Luciana and Nick get romantic, so there is a strong connection between these two as the series rolls on.
The next episode is titled "Pillar of Salt" which is an interesting title. The Pillar of Salt is from the Bible when a wife is turned to stone after looking back at a city of sin. So, let that sink in for a bit. In the brief previews, we see Ofelia is alive and well, Strand is injured by someone in the hotel (angry mother or invaders) and there is something wrong with the Colonia (Alejandro may be up to something). Overall, it was another solid episode for this series as it continues this nice streak of content.