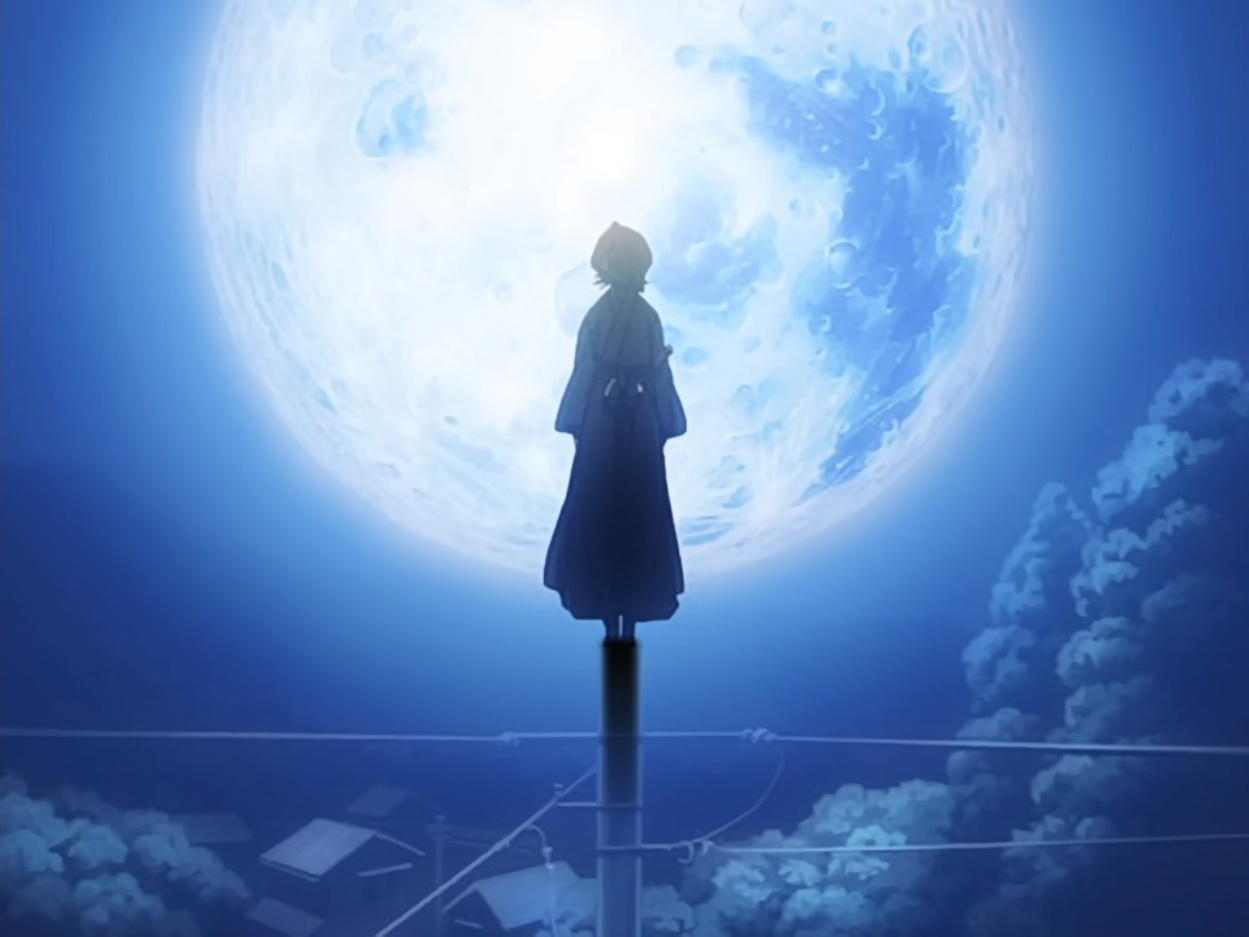 Number two on the list is the first episode of the entire series. It's what gets it all going as we meet Rukia and Ichigo for the first time as we enter this awesome series. 
Episode 1 – Meet Bleach, the Day I Become a Shinigami
This is where it all starts, the first episode of Bleach comes in at number two on my list. It is how it all begins at Rukia enters the human world, looking to track down hollows, but instead finds a strange human with immense power that is off the charts.
The two meet as a hollow is searching for a powerful soul, but neither realizes its Ichigo that the hollow is after the entire time. Before they encounter the hollow, Rukia explains how souls and Soul Society work. The shinigami are in charge of escorting souls into the afterlife while stopping the evil souls that try to consume them along the way. Ichigo thinks she is full of it, but quickly realizes she is real as a hollow attacks Ichigo's family, forcing him into combat for the first time.
It's a very basic episode (for a plot at least), but it gets it all going for the Bleach fans. We see how a shinigami works, how the entire series begins, and meet two of the most important characters in Ichigo and Rukia. One of my favorite lines from the entire thing and even from the manga was the opening line of it all, and so fell the sword of fate. That line makes perfect sense because it is the blade of Rukia that makes Ichigo a shinigami that sets everything into motion (find out later in the manga it is someone else, but that's not important for the anime series).
This episode would have been my number one, but there is one more episode that is just able to make the top of the list, edging this one out by a hair.