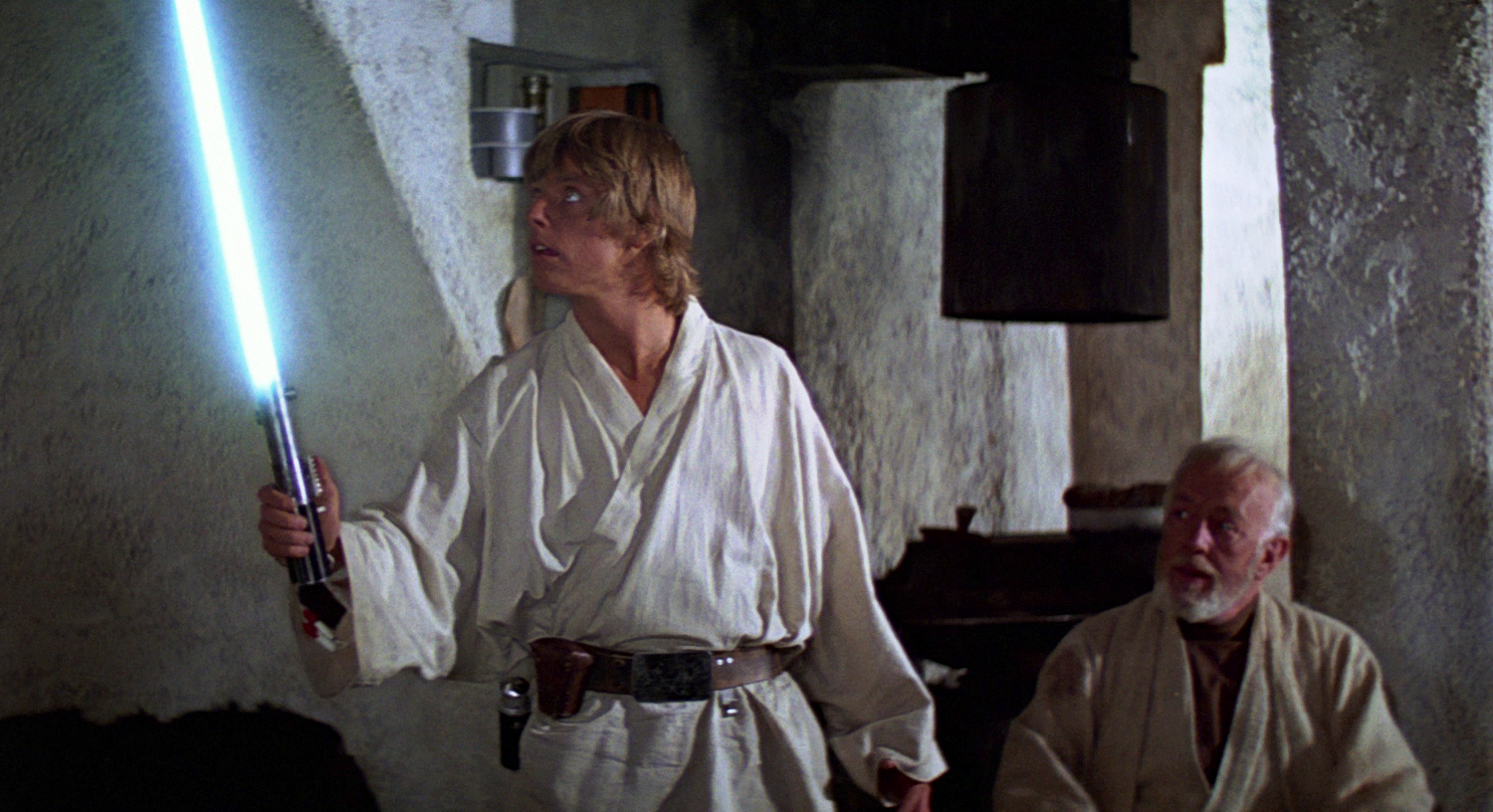 Number five in my ranking of the Star Wars movies is the original, from 1977, A New Hope. This was the movie that started it all for this incredible franchise. 
Here we go, the movie that started it all. Princess Leia, Luke, Han, Chewie, Wedge, and the list goes on with so many iconic characters that started everything. I'm sure George Lucas had no idea that this first movie would create such a huge and successful franchise, but it did and this was the movie that started it all.
This movie is great because it has it all. It has humor, fighting, tragedy, and triumph after suffering such great defeats. We get to see Luke, a farmer on a backwater planet, come into the fold and become the next great hero of the galaxy. Plus we get the light saber, something to this day we all wish we had.
Now why is this movie not higher on the top list? Well, the movies ranked ahead of it to me, at least, are better. Yes, this was the first movie, but it was not the best in the series. The story is a little jumpy at points, the plot is pretty basic, and the hero's story is clear to see even if Luke does not see it. Don't get me wrong, when this movie comes on, I will sit down and watch it because it is still so great. It's hard for the young fans who are so used to the newer movies to watch this one because it is old and the graphics and such are dated, but its the story that is the key for this one being ranked where it is.