So last week I was in Nashville, working for my company's Annual Meeting. It was a week long event with nearly 2000 people in attendance. It was a busy, hectic, yet productive week. I stayed at the Gaylord Opryland Hotel in Nashville, a massive hotel that was a small city. It was confusing at times and I found myself walking in circles at night trying to get back to my room. It's a hotel that people need to visit at least once to see how crazy it is!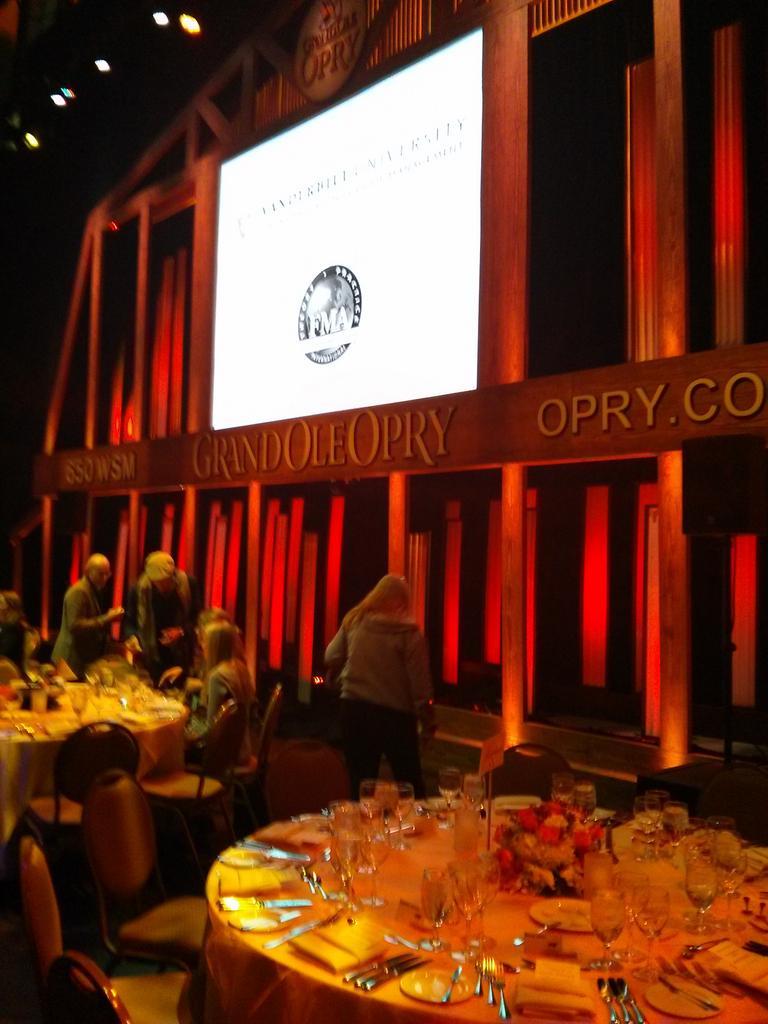 Our company had a dinner for my boss's retirement at the The Grand Ole Opry. It was a short walk from hotel to one of the most famous venues in the US. We were able to walk on the stage, the same stage that famous musicians graced in the past. It was pretty interesting to be there.
This was a view from the stage. Many presenters, artists, and other famous people have been on this stage, looking out onto the crowd. Not everyone gets a chance like that to stand up there and take it all in. Despite a long week, this was pretty cool and a highlight of the trip.